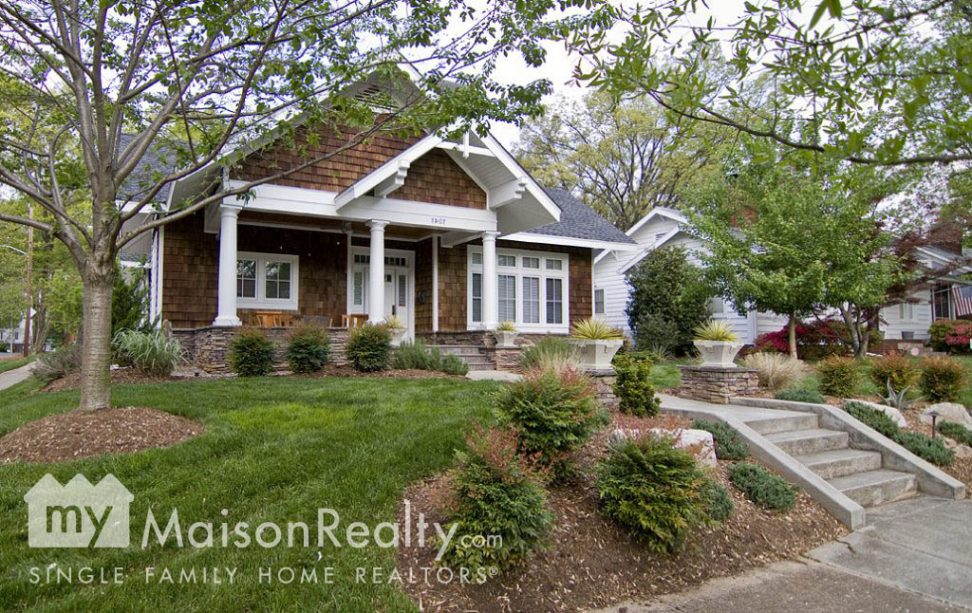 Featured
Dilworth
Historic street car neighborhood just outside Center City Charlotte
Overview
Developed in 1911 by Edward Latta the Dilworth neighborhood was Charlotte's first streetcar suburb and remains one of her most historic neighborhoods.  You can still find souvenirs of the trolley car era in the old iron light poles with simple decorative tops along both Dilworth Road East and Dilworth Road West.  At the turn of the century Victorian architecture was at the height of fashion, and today the neighborhood has one of Charlotte's finest collections of Victorian residences.  Residents of Dilworth are graced with Latta Park, the centerpiece for the neighborhood.  The long wooded glen and abundant flower beds create the perfect setting for the quiet enjoyment of nature.
Dilworth is adjacent to Historic SouthEnd providing easy access to Charlotte's light rail line and a multitude of shops and restaurants.  The typical lot size is 1/4 of an acre.  Home values start around $500,000 with many homes selling in excess of $1,000,000.
Dilworth
Dilworth Road East, Charlotte, NC, United States
Property Alert
Points of Interest
Latta Park
East Blvd Retail
CMC Hospital
Little Sugar Creek Greenway
Kenilworth Commons
Twin Oaks Shopping Center
Community Realtor
Living here allows you to experience the best of all worlds.  Being just blocks outside of uptown surrounded by tree lined streets is just one of the many things that makes Dilworth so special.  Throw the ample shops and restaurants into the mix and it is easy to tell why this is such a sought after neighborhood.
Photo Gallery