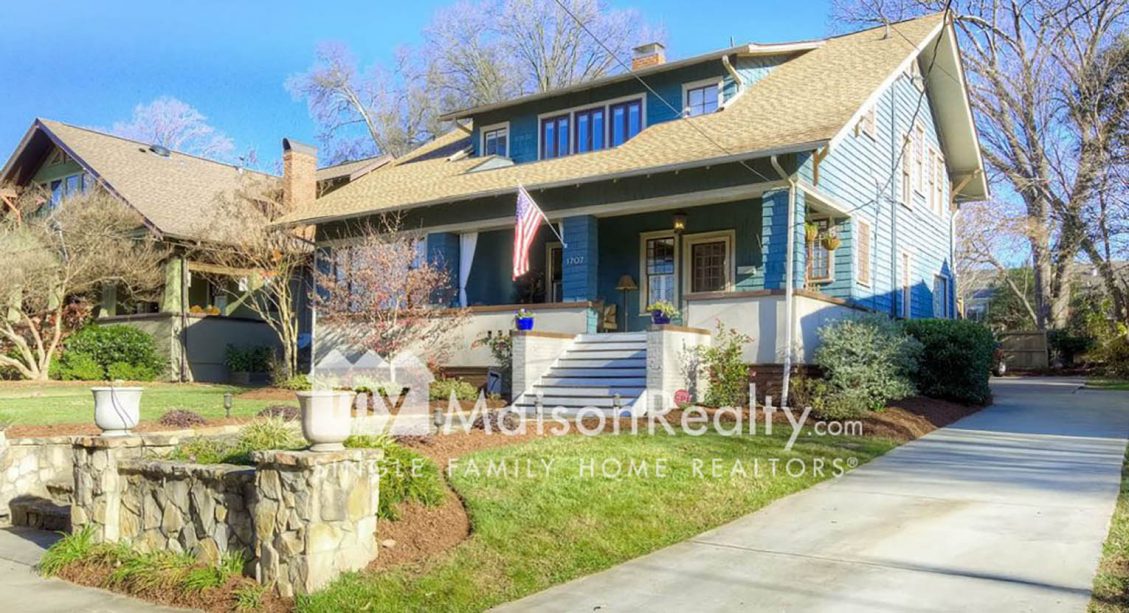 Featured
Elizabeth
Nestled a few blocks from Uptown enjoy a park like setting with urban convenience.
Overview
Elizabeth sits perfectly within Charlotte's uptown area, and for many is the crown jewel of the Queen City. Elizabeth boasts charming places to eat along the street car line, tree-lined streets, community events, a farmers market, and beautiful parks with views of the Charlotte skyline.
The true sense of community mixed with southern charm is what really stands out. It is like going back in time. The proximity to the uptown area makes this a desirable location for people to call home. There is an ideal blend of large single family homes, condominiums, townhomes and apartments.
People may wonder how Elizabeth received its name. It is the first old neighborhood named after a woman. That was Anne Elizabeth Watts, whose husband was in the tobacco business in Durham. Mrs. Watts was the namesake of Elizabeth College, a women's college that opened in the area in 1897. The neighborhood surrounding the college was named Elizabeth.
Elizabeth College stayed in Charlotte until 1915, when it moved to Salem, Va. It is hard to imagine how serene and bucolic the campus was in those days. Where ambulances now dash to the emergency room entrance, elegant Victorian damsels once dabbled at tennis. Presbyterian Hospital bought the block in 1917 and moved there from W. Trade Street. The main building of Elizabeth College, which served Presbyterian Hospital for many years, was demolished in 1980.
If you seek a neighborhood that is cozy, quaint, yet near everything you need then Elizabeth is the place you will want to call home.
Elizabeth
1961 East 7th Street, Charlotte, NC, United States
Property Alert
Points of Interest
Independence Park
Presbyterian Hospital
The Palmer Building
Memorial Stadium
CPCC Central Campus
Community Realtor
With the Charlotte skyline peeking out over the tree lined streets this is one neighborhood that is a highly coveted by residents.  Historic bungalows beside select new homes that fit the neighborhood.  Top off your morning with coffee at the 7th Street Starbucks and enjoy a brisk walk through Independence Park.
Photo Gallery