As Charlotte has grown and the exodus out of uptown continues…Dilworth has become increasingly in demand for single family living. Known for its walkability, parks, and family recreation, it is no wonder Dilworth is one of Charlotte's most favored neighborhoods when it comes to single family living.  Regardless of where you work in Charlotte, its central location cannot be compared. From the finest old Victorian homes along East Blvd to the tree-lined streets just off East…Dilworth single family living remains unified in its sense of community.  
Homes in Dilworth are as diverse as it's residents and through that diversity a close sense of family is created.  From historic grand and finely detailed homes to small quaint bungalows and new transitional architecture, there is something for everyone in Dilworth.  Each home, regardless of style, exudes the character and charm that has grown to define the Dilworth single family market over the years. 
Dilworth Community Association works to protect and preserve the community through communication and keeping checks and balances on zoning.  Thus…helping to maintain home values and the quality of the community in the single family market. 
Single family home prices and styles prove the mixed income community survives through diversity and has attained the status of one of the premiere communities in Charlotte in which to own a single family home.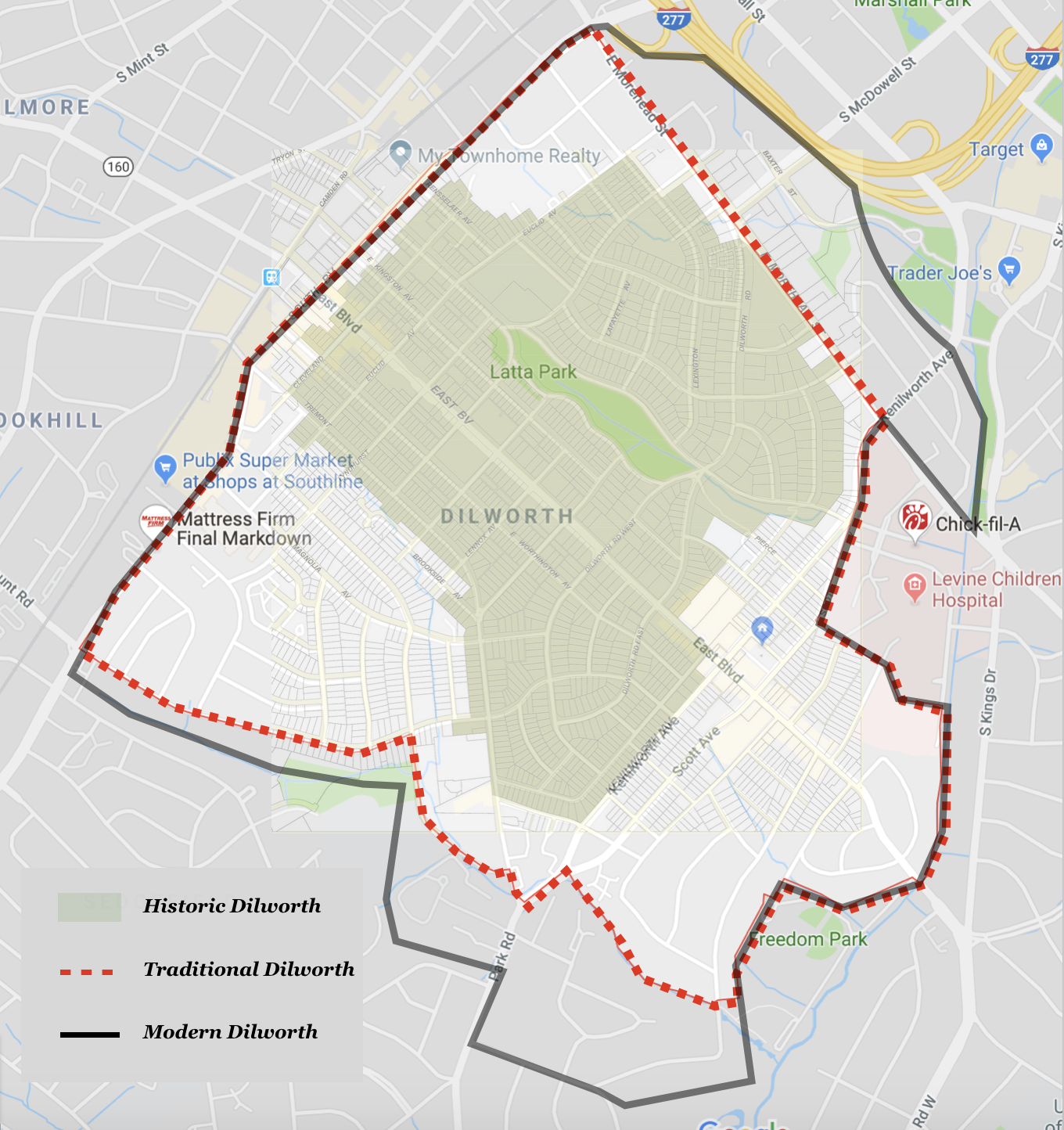 DILWORTH SINGLE FAMILY HOME PICTURES