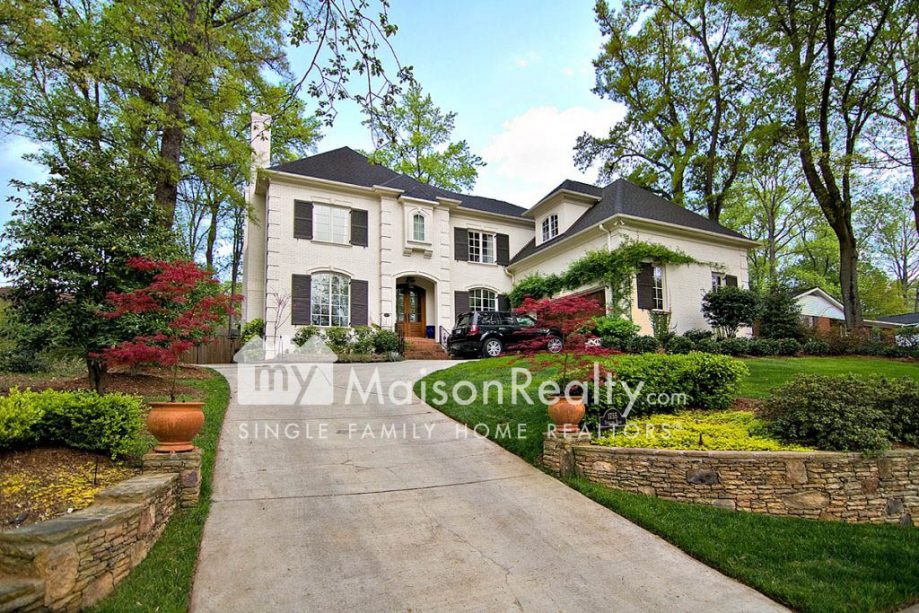 Featured
Myers Park
One of Charlotte's most sought after neighborhoods between SouthPark and Uptown
Overview
Myers Park is among the nations most prestigious of neighborhoods, design in the early 1900's by landscape architect John Nolen.  Having studied under Frederick Law Olmstead Jr., the son of the architect to landscape Central Park in New York and Biltmore Estates, Nolen quickly became one of the most renowned landscape architects of the early 1900's.  This original streetcar neighborhood is not short of canopied, tree-lined streets and wide sidewalks.  The magnificence of this neighborhood is evident in the preservation of the neighborhoods early architectural styles from Colonial to English Tudor.
Myers Park
1500 Queens Road West, Charlotte, NC, United States
Property Alert
Points of Interest
Selwyn Pub, Reids Fine Foods, Monkee's and Nolen's Kitchen
Feeds largely Cotswold and Eastover Elementary Schools, Alexander Graham Middle School and Myers Park High School
Home to Queens University and its popular "Booty Loop" known for runners, bikers and strollers of all kinds
Beautiful canopied tree-lined streets and sidewalks
Myers Park Country Club
Park Road Montessori
Community Realtor
Living here is a pure joy.  Driving under the majestic oaks of Queens Road west, jogging the "booty loop" or stopping in to Selwyn Pub with friends, its all within reach in Myers Park.
Photo Gallery